EHR Tip of the Week:
Which button do I choose when ordering a lab on the lab Master?
When prepping (or "teeing up") labs during an office visit, use the Place Order button.

Once the provider has given the approval for said labs, click the Process/Submit button.

Use the Place Order and Process button when you are the provider who is placing the order or under the direction of a provider in real time.


Resolved EHR Tickets:
·         Health Maintenance: When users select the 'exc' (excluded) checkbox they will now get the iHealth Maintenance Surgeries pop up (not just a calendar popup).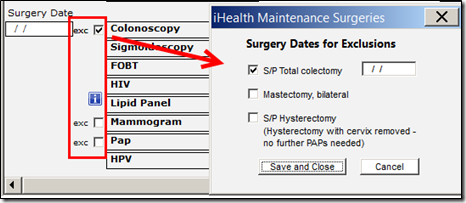 CONTACT:
For EMR break/fix issues: HelpDesk (734) 747-6766 Option #7 or Shoretel – Ext: 10007
For EMR enhancement requests: Carrie Fauer, RN EMR Analyst; x10509
For EMR Training Needs:  Nancy Mathison, EMR Education Specialist; x10554