coming soon!
Category Redesign – Monday, january 18th
(Announced on 12/21/15 email from Patrick Stevenson and in the 12/22/15 Weekly EMR Update)
Categories you see today:                            
Categories you will see Monday Jan. 18th:
Call Out for Surgery and Specialty offices:
Radiology images & reports will now be separated based on imaging modality.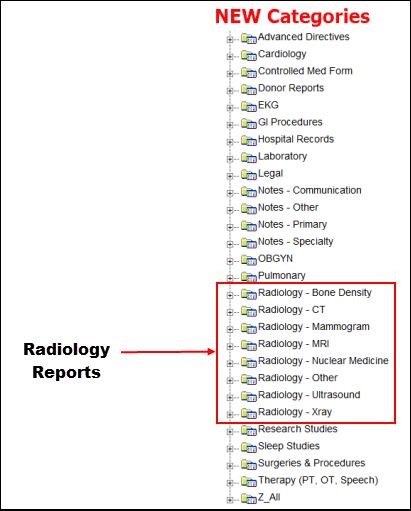 EHR Tip of the Week:
When two users try to access the same template in a patient's chart they will receive an alert stating the template is locked for update (see screen shots below).
If you are receiving this alert, it means someone else is already on the same template. Click "No"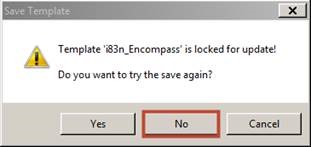 You'll then receive this pop up, click "Yes"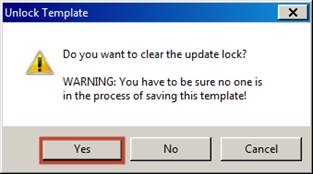 Finally, close out of the template.
Resolved EHR Tickets:
·         Gen Surgery/C & R Only
o   When document is generated for iPre Procedure Call-Clinical, Past Medical/Surgical/Interim History will now flow to the document after the Problem List.
·         Ordering a STAT lab
o   The word STAT will now be spelled out at the end of the row on the requisition under Priority instead of the phrase "The order contains a STAT lab"
·         Tobacco User in problem list
o   The general description of Tobacco User in the problem list will be updated and/or deleted from the problem module based on patient's tobacco history.
·         DSA only: templates will now default with the specialty of Dermatology
DIVISION TRAINERS
Chelsea Bartscht EHR Division Trainer; x10211
Nicole Fick EHR Education Specialist; x10319
Nancy Mathison EHR Education Specialist; x10554
EHR Trainer Hotline Direct: 734-222-3108 or Shoretel – Ext: 10268